What is Functional Medicine?
Functional Medicine offers a powerful new operating system and clinical model for assessment, treatment, and prevention of chronic disease to replace the outdated and ineffective acute-care models carried forward from the 20th century. Functional Medicine incorporates the latest in genetic science, systems biology, and understanding of how environmental and lifestyle factors influence the emergence and progression of disease.
Is Functional Medicine right for you?
The Functional Medicine approach is about addressing root causes of chronic issues, not just managing symptoms. It requires work on the part of the practitioner and the patient. If you do not feel ready to make changes in your lifestyle, this approach will not be the best fit for you.
What are Wholehearted Functional Medicine's office hours?
Wednesday: 10 am to 5 pm
Thursday: 10 am to 5 pm
Friday: 10 am to 5 pm – Telemedicine Only
How do I contact Wholehearted Functional Medicine?
PO Box 964
Sequim, WA 98382
Phone: 360.457.5139
Fax: 360-841-7055
wholeheartedfunctionalmedicine@gmail.com
Directions to Wholehearted Functional Medicine
Wholehearted Functional Medicine, PLLC
Is insurance accepted at Wholehearted Functional Medicine?
No, all visits are fee for service, pay at the time of service. You can request an invoice for services rendered to submit to your insurances. there is no guarantee of reimbursement.
What forms of payment are accepted at Wholehearted Functional Medicine?
Cash, Check, Credit Card
What credit cards do you accept?
We accept Visa, MasterCard, and Discover. We do not accept American Express.
Is Rebecca Zambito, ARNP, FNP a Primary Care Physician (PCP)?
No.
Do I have to have a PCP to be a patient at Wholehearted Functional Medicine?
Yes.  Rebecca Zambito, ARNP, FNP does not perform the duties of a PCP (such as routine screenings, immunization, etc.) nor does she provide emergent medical services.
What supplements does Wholehearted Functional Medicine offer?
All supplements that are recommended at Wholehearted Functional Medicine PLLC are available for purchase in our office and online through full script and standard process.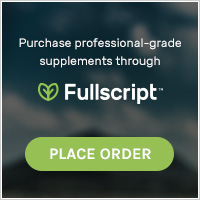 Supplements are offered at this office as a courtesy and convenience for our clients. Our clients are under no obligation to purchase supplements through Wholehearted Functional Medicine PLLC and we encourage all clients to purchase recommended prescriptions or nutraceuticals (dietary supplements) from the vendor of their choice.
Rebecca Zambito, ARNP, FNP, only recommends products from manufacturers who have gained her confidence through considerable research and experience. She considers: (1) the quality of science behind the product; (2) the quality of the ingredients themselves; (3) the quality of the manufacturing process; and (4) the synergism among product components. The brands of supplements that Rebecca Zambito, ARNP, FNP recommends are those that meet her high standards and tend to produce predictable results.
How do I purchase supplements?
Supplements can be purchased in our office on Wednesday or Thursday during normal business hours. For your convenience, you can purchase online at the full script or standard process.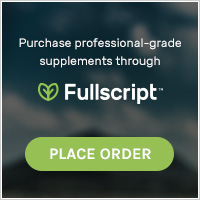 Do you think you can actually help me with my health problem?
You will have the full attention of an experienced health care provider, trained in conventional medicine as a family practice nurse practitioner and in Functional Medicine through the Institute for Functional Medicine. Best results are obtained when a clear plan is followed with regular appointments as needed until you are experiencing improvement and are on track to reach your health goals. At that point, maintenance visits every several months are appropriate.
You can expect to work with someone who understands the complexity and inter-relatedness of chronic health problems. Rebecca Zambito, ARNP, FNP works with clients with conditions such as Type 2 Diabetes, hypertension, auto-immune issues, metabolic issues, asthma, eczema, headaches, IBD/IBS, allergies, fatigue, TBIs – to name a few.
A note from Rebecca Zambito, ARNP, FNP
"I practice Functional Medicine because I see significant improvements in my patients with chronic, complex health problems; improvements I did not see prior to using Functional Medicine. But make no mistake! Healing takes work and is not always to the degree that we want. And sometimes healing means changing priorities, setting boundaries, and changing how we live…or remembering who or what we are living for. We have to be our own best advocate. We have to do the work."
Does Wholehearted Functional Medicine utilize and/or perform lab testing?
Wholehearted Functional Medicine PLLC does not do any lab testing at our office location. If it is indicated that lab testing is necessary for your case, we utilize Genova Diagnostics, Doctors Data, Cyrex, quest and lab corp, and other specialized laboratories in addition to Olympic Medical Center.
Can the practitioner prescribe medication?
Yes. However, your Primary Care Physician (PCP) should manage your current/ongoing prescriptions. Rebecca Zambito, ARNP, FNP does not prescribe pain medications for chronic use.
Is someone available to answer my questions 24/7?
Wholehearted Functional Medicine, PLLC does not offer 24/7 provider access or availability. All inquiries will be answered within our normal business hours. If you are in need of immediate medical attention, please call 911 or go to your nearest Emergency Room.