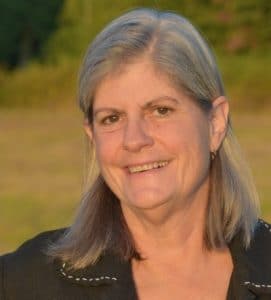 Rebecca was born into a medical family. Her father was a physician in rural eastern Montana, her mother, a registered nurse. It seemed inevitable to her that she would go in to some area of medicine.
Rebecca's initial training was as a diploma registered nurse. She then continued her educational path, completing bachelor, master and post master's degrees in Nursing, including Family Nurse Practitioner.
Her first position as a nurse practitioner was working with a Naturopath in Gig Harbor, WA. She introduced Rebecca to Functional Medicine. This re-ignited a long standing interest in alternative, complementary, and functional medicine. Over the past five years Rebecca has been able to continue her studies with the Institute for Functional Medicine and, in 2016, decided that she was ready to offer this body of knowledge to the general public.
Rebecca has long felt that the Functional Medicine approach (even before she had heard of Functional Medicine per se) to health offers optimal outcomes. This is to say that each person is unique, biochemically, genetically, and in terms of experiences, relationships, and environmental exposures. Thus, patients need health maintenance and treatments that include conventional and alternative/complementary pathways.  Typically, when patients' health homeostasis has become unbalanced in some way, multiple body systems are involved and re-establishment requires multiple avenues of intervention to re-waken the body's natural healing ability, allowing the body to return to balance.
The symptom management of conventional medicine is just that, relieving your symptoms, for a while. The true solution is in finding the root cause of the problem. This may not be a fast or simple process. Deep inquiry is necessary. Functional Medicine offers useful tools now.